What is it really like working with Secret Source? – Meet Richard our CEO
8th November 2021
We interview a lot of people, on average, at least one every day and one of the questions we are regularly asked is "what is it like working with us?" "What's a typical day like?" We like to think we are a little different and life working with Secret Source is not like life at many other companies so it's important for us that people know about life here before they start. So over the next few weeks we're going to delve into what it's really like to work here. We're going to interview our team, produce a few short videos and give people on the outside a little insight into life here in paradise …
I started Secret Source 5 years ago with one simple goal, to make people happy. I define my personal success by how happy I am and by how happy I make other people, so I felt that focusing on happiness was the right thing to do as a company. I'd read the book "Let my people go surfing" by Yvon Chouinard, the founder of Patagonia, and had seen that a company whose main objective was to just do the right thing could be a success so I knew if I got it right we could create something special right here in The Canary Islands.
We define our company success by how happy our team and our clients are and we measure it every single week. If people are not happy we are not succeeding. It doesn't matter how many projects we have, how much money we're earning, how fast we deliver. If our team and our clients are not happy then we haven't succeeded.
However, when I talk to new team members or interview potential candidates people find it difficult to understand how our happiness first policy will actually make us any different to everywhere else. So I'd like to tell you my view on what life is like here at Secret Source and what life is like for someone working with us.
A little background …
In our first year at Secret Source we surveyed all our staff and asked them what we could do better, what we could do to improve their job. And the main feedback was that people wanted a clear career development plan, they wanted to know how to move up within the company, what they needed to learn and how to reach their goals. So, over six months we painstakingly built a comprehensive career ladder, with targets and goals. We set about building personal career development plans for every single member of staff and set up weekly 1:1s to review progress. We created training courses and employed external companies to teach our team. We did all the "right" things and many of the team embraced it and set their own OKRs and training programs and were really pleased with our progress. But some didn't. Some thanked us for our hard work and said we'd done a good job but they liked how things were before.
We were initially very demoralised. We'd done what people had asked so why aren't they happy?
At that point we learnt probably our most important lesson. Everyone is unique. And if happiness was our goal we can't build a company which doesn't embrace that. So, instead of buying a table football, creating endless perks and just ticking all boxes that people think are necessary to make a good company, we set off on a journey to build an environment and culture where people would feel safe and comfortable and could flourish in the way they want to.
It all sounds very grandiose but practically, for a new employee, what does that actually mean? What is the difference between a typical day at Secret Source and anywhere else …
You will immediately feel safe and welcome
Our culture promotes psychological safety at work. You will feel safe to say what you want, safe to make mistakes and safe knowing that you will be listened to, all the time. We believe that the first step to feeling safe is to build strong personal relationships between your team members, so you will notice when you arrive people will be really nice to you, your team will welcome you into the company. You'll be invited to meals with your teammates and you will instantly feel at home.
Your happiness is important to us
From day one you will see that we want you to be happy, you'll have weekly 1:1s with another member of our team where you can share your progress, celebrate your successes and let us know how you're feeling. We will listen to you and we will genuinely do all we can to make this the best job you can have. Check out what our staff say about us on Glassdoor
If you want a career we'll do all we can to help you
After you've settled in we'll sit down with you, find out your goals and then design a career plan around what you want to achieve. You'll set the pace but we'll be there to help you however we can.
You can adapt your work around your lifestyle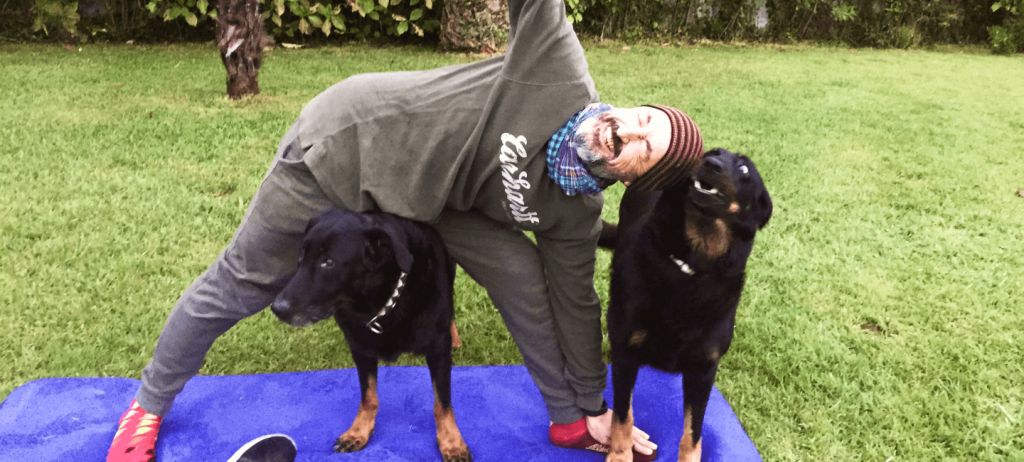 Everyone is different. Some of our team have young kids that finish school at 1pm, some like to do cross-fit early in the morning, others like to go for a run at lunchtime. We'll do what we can to adapt to your lifestyle. We have flexi time and flexi holidays (you can take bank holidays when you want) as a standard. You can work from home or join us at the office, we won't force you to do either, you choose what best suits you (however our office is pretty nice – www.the-house.eu).
You'll get to work on some pretty cool projects and use the latest technology
One of the keys to happiness is knowing that the work you're doing has value and is the best you can do. Our team would not be happy if we had to rush work and work with outdated technology. So we don't.
Rare is the opportunity to apply software development best practices on a large scale but on all of our projects we don't settle for anything less. On most of our projects we make considered decisions about whether to use composition or inheritance, about whether to import an npm package or write our own, or maybe submit a PR to an open source project to add some functionality we need.
We love doing TDD development. The value of tests has been proven over and over again and it brings us actual joy when our red test finally turns green and we shout "DONE!" to celebrate our progress. Sharing books, blog posts, and even commit messages are among the most cherished activities at Secret Source. We are craftspeople, proud of the code we write and always looking for opportunities to write it better.
We also find ourselves in the enviable position of being able to choose the technologies we work with. Currently we've got projects in Node (NestJS), TypeScript (ReactJS), Laravel, Ruby on Rails, Kubernetes, Elastic Search, and even WordPress. All of our projects include some amount of deployment automation and some of them are very impressive, including building temporary environments for running the suite of tests.
Perhaps the best part of working as a developer at Secret Source is, if there is a technology you want to learn about, we will do our best to find you an opportunity to learn that technology on the job. Currently we're doing a pilot project with a significant machine learning component, and it's being done by our interns under the guidance of our CTO.
When I set up Secret Source my vision was to create a place where people enjoyed working, where people made lifelong friendships and where they felt as comfortable at work as they do at home. A place where you enjoyed your work, a place where you are constantly learning and a place where you have opportunities to do what you want to do and how you want to do it. That is my vision and I feel we're pretty close to getting there.